International Institute of Management > Board of Advisors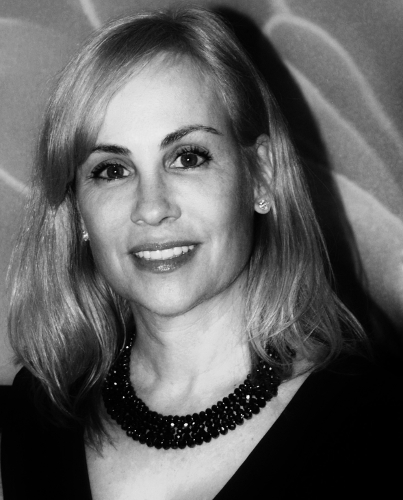 Dr. Adriana Sanford
Chair of the Board of Advisors - Think Tank Research
Specialization: Corporate Law, Transparency, Anticorruption and Social Responsibility
Adriana Sanford serves on the advisory board of the International Institute of Management's think-tank. She is also a member of the board of directors of Amnesty International USA, which is the largest country section of the world's largest grassroots human rights organization. Sanford also currently serves on the advisory committee of the World Economic Forum's Partnering Against Corruption Initiative (PACI), a leading international foundation and business voice on anti-corruption and transparency.
She is a thought leader who provides guidance on multi-dimensional corruption cases that involve multi-jurisdictional requirements with competing regulators from multiple foreign countries, particular focus is on corporate actions that although legal may violate the spirit of the law , create human rights-related risks, or are considered immoral.
Sanford is a Chilean-American author, comparative law specialist. She possess a solid understanding of global challenges involving​ protection of human rights and multijurisdictional dilemmas that directly impact the private sector, particularly the technology industry. Through education, outreach, speaking engagements and the protections of rights, Sanford continues to build awareness of, and advancement for, women in leadership as well as social justice and corporate responsibility.
She is regularly featured on CNN Dinero at CNN en Espa ol, the network's 24-hour Spanish language television broadcasting to more than 24 million viewers in the United States and throughout Latin America.
Sanford has presented at numerous events on global issues, including speeches through the American Program Bureau and delivering the keynote address at the 2015 ISACA conference for professionals specializing in audit, security, cyber ethics, cyber security, governance and IT risk.
She also lectures for numerous non-profit organizations, regularly collaborates with the private sector, and has published a number of articles with the Institute for Supply Management that cover important and timely aspects of global corporate ethics and compliance. An experienced radio commentator, Sanford served three years as the executive producer and co-host of a live program, Beyond the Curve, on an NBC news affiliate. She was also the weekly ethics expert for the nation's longest-running financial-news talk station, Money Radio, as well as a Senior International Correspondent for Corporate Compliance and Ethics for Manufacturing Talk Radio.
She is co-author of two business ethics books that provide critical insight for current and aspiring security, business, and supply chain professionals, Business Ethics: A Guide to Surviving Storms, Challenges, and Ethical Risks and tica Empresarial: Una perspectiva global. Sanford is a Dean's Visiting Scholar with Georgetown University Law Center, a Visiting Research Professor of the Universidad de Talca's School of Business and Economics in Chile, as well as a faculty affiliate of the Center on the Future of War, a DC-based think tank that explores the social, political, economic, and cultural implications of the changing nature of war and conflict.
As a clinical associate of management and an honors faculty with the Barrett Honors College, she teaches business law, ethical leadership, ethical issues of managers, and international management to 1,500 students on an annual basis at the W. P. Carey School of Business at Arizona State University. In 2015, Sanford also served as ASU's Lincoln Professor of Global Corporate Compliance and Ethics to 85,000 students and faculty and as ASU's residential college faculty fellow for the College of Liberal Arts & Sciences. Previously, she served on ASU's advisory board of the Ira A. Fulton Schools of Engineering EPICS Gold program.
Prior to teaching, Sanford had two decades of private sector legal work experience as an international corporate attorney. She served as primary U.S. counsel to several multinational businesses, including one of the largest international trading companies in the Southern Cone region Argentina, Chile and Uruguay. Her clients included one of Chile's largest fisheries, one of Mexico's largest infrastructure companies, and one of the world's leading security companies. Among her in-house positions, she served as the Assistant General Counsel of a trade finance bank, as well as lead counsel for Latin America and US commercial law counsel for four divisions of a Fortune 50 company.
Academically, Sanford completed six years of law school, receiving a Juris Doctor degree from the Notre Dame Law School and a dual Masters of Law (LL.M.) degree from Georgetown University Law Center in taxation and international and comparative law. She was the first Hispanic woman to obtain Georgetown's dual LL.M. law degree and one of a handful of women to serve as a delegate to the APEC CEO summit in Santiago, Chile.
She studied international and comparative law in the year-long Concannon Program of International Law at the Notre Dame London Law Center in London, England. Sanford also attended Thunderbird School of Global Management for post-graduate studies in global management. She attended an all-girl's academy in Chile, Villa Maria Academy, and Xavier College Preparatory for young women, before receiving her B.A. in political science from Arizona State University, where she focused on comparative politics.
Sanford is a fourteenth generation Chilean and a direct descendant of one of the oldest families of Cologne, Germany. She is a member of the Overstolz dynasty which was the ancestral family of Cologne patricians. With fluency in four languages, she regularly does media interviews in English and Spanish.
:::
Contact Info:
Contact information are kept private to prevent spam and unsolicited emails. To contact the associate, please use contact us form.