International Institute of Management > Board of Advisors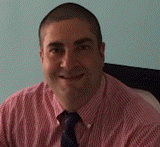 Juan Del Valle Arellano
Legal Expert
Specialization: Business Law and Negotiation
Mr. Juan Del Valle is a Latin American attorney, and a Negotiation expert with a Master's in U.S. Law from Washington University in St. Louis (USA). He is a Professor at Washington University in St. Louis School of law and Universidad de la Sabana at Colombia, South America. He trained hundreds of C-level executives and senior managers from Latin America and the U.S. in Negotiation Skills.
Mr. Del Valle has occupied important positions including acting as Ericsson Legal Head for Chile, Paraguay, Bolivia, Peru, Ecuador and Colombia, Deloitte & Touche Experienced Senior Counsel, Legal Director for Colombian Associations, Advisor for Colombian Government programs, Advisor and Negotiator for clients from 14 countries doing business in Latin America, including businesses from UK, Spain, Russia, Guatemala, Trinidad & Tobago, Mexico, and U.S.
Contact Info:
Contact information are kept private to prevent spam and unsolicited emails. To contact the associate, please use contact us form.
3 to 5 Days Short Executive Seminars and 1 to 12 Months Advanced Management Programs
:::
Management Training Courses in USA
.
New York, NY
.

Washington, DC.
Houston, TX.
Miami, FL.
:::
London, UK. Paris, France. Rome, Italy.

Barcelona, Spain. Zurich, Switzerland.

Amsterdam, Netherlands. Vienna, Austria. Dublin, Ireland.

Munich, Germany. Stockholm, Sweden. Copenhagen, Denmark.

Oslo, Norway. Kiev, Ukraine
:::
Last Updated: January 1, 2022.
(C) 1998 - 2022 International Institute of Management, USA.
:::
Top